Webinar
Dispensing applications with cobots
October 07, 2020 12:00 PM
Join our automation experts on Wednesday 7th October at 11:00am for our 'Dispensing Applications with Cobots' webinar. We will discuss how our cobots can support you to transform your dispensing operation by improving costs and efficiency.
At Universal Robots, we know that many companies who require dispensing support are facing huge competitive pressure and find the lack of skilled workers a huge challenge. In addition, we know that material waste and precision quality can be an issue when relying entirely on a human workforce.
Our cobots are perfect for automating the precise handling required in a range of dispensing applications. A cobot's precision can improve cycle time, reduce waste, and improve the quality and consistency of processes.
Our cobots also require limited space and can be up and running in just a matter of hours, with little training needed to operate. Our cobots are designed to work safely alongside humans and alter their speed and force when they sense a human nearby.
Could automation better your operations and give you a competitive edge in 2020? Join us to learn more.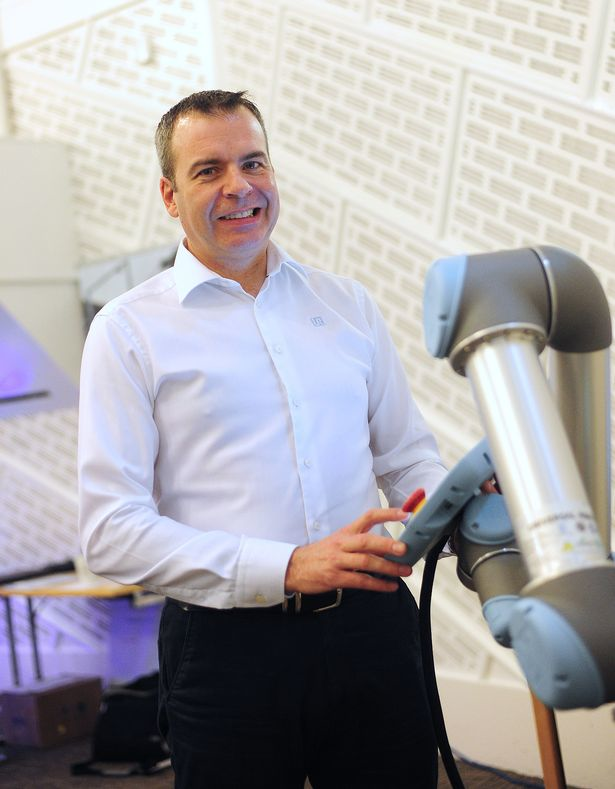 Mark Gray
Sales Manager for UK & Ireland
Mark started his career as an electrical engineer and moved into automation working for a manufacturer of packaging and bottling machines for Coca Cola. After a move into sales Mark ran a distributor for Cognex vision systems for 14 years. Finally joining Universal Robots as UK manager 3 years ago to take responsibility for day to day business.