Webinar
Manufacturing of the Future: Changing the Way We Train
December 07, 2023 08:00 PM
The industrial revolution culminated with robotic automation. From their origin in automotive assembly to the present explosion in growth throughout industries, processes, and businesses of all sizes, robots are on the rise. Workplaces across the economy will benefit from an incoming workforce that is prepared to install, program, and operate these productivity tools, so it is essential to help students build the skills and experiences they need to thrive in the workplaces of the future.
Join Corey Adams, Education Program Manager from Universal Robots, as he investigates the role collaborative robots will play in the future of manufacturing. He will share the new competencies needed to succeed in the 21st century and discuss how students can start to build a foundation in automation.
Attendees will learn:
The challenges manufacturers face adopting automation
How manufacturing roles are evolving into high-tech career paths
How collaborative robots can be implemented into the classroom to prepare the future workforce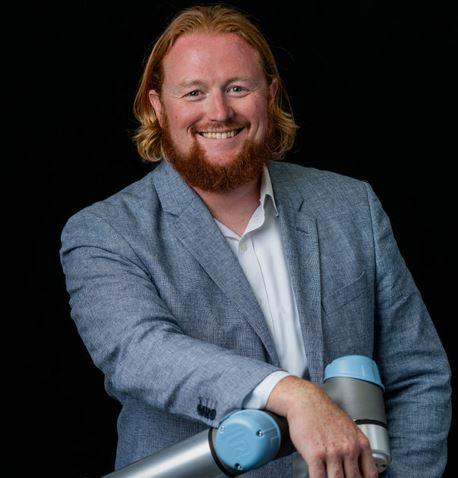 Corey Adams
Education Program Manager, Universal Robots
Corey Adams, who is based in Columbus, Ohio, has over 10 years of experience in the industrial automation industry. He has worked in business development with Universal Robots for two years, and currently specializes in Education industry sales. Prior to joining Universal Robots, Corey worked in project management and technical sales for an industrial manufacturing distributor and robot integrator. He served honorably in the U.S. Coast Guard and holds MBA Degrees from Keller University in Finance and Marketing.